Okay, finally been feeling up to tweaking artly things. I edited the original lines and added some flat base color: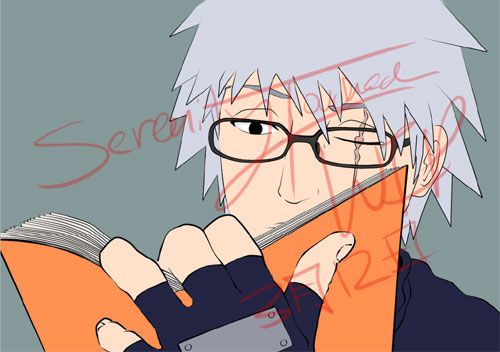 I feel pleased with it so far, which is nice to feel personally happy about one of my creations for once.
Or maybe it's just my recent glasses fetish tendencies loving it more than usual.
Either way, it's a rare thing for me.
Previous WIP lines to compare:
I need to add book details. It's going to be a pain, I know it. t_t